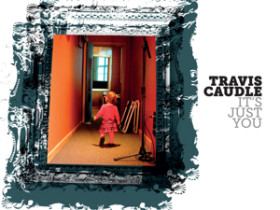 My new 6-song EP It's Just You, recorded in the US with Grammy-nominated Australian producer Mark Moffatt, is now officially released.
You can grab it on iTunes: http://www.itunes.com/traviscaudle
Or you can buy physical CD's on the shop at this very website: http://www.traviscaudle.com.au/shop
And you can listen to it for free here:
We should have the CDs by around December 18 and can post them straight away.
**WIN**
If you buy a physical copy from this website in December, you can go into the running to win a signed copy of a limited edition promotional CD created when my band The Woodenelves appeared on national TV in Australia a few years back and also a Signals t-shirt. We have 2 of these prize packs to give away.
ABOUT THE CD
The EP features the songs Hear You Say, It's Just You, To Get Through, Ohio (new electric version), Until The End and Little Things.
The physical EP includes not only the 6 songs but also full lyrics and liner notes in a booklet form and also can be viewed electronically in any computer on the CDZine part of the disc which also links to the new film clip to "It's Just You", my social media sites and a photo gallery as well as a bonus track, Silent Guide.
If you're an iTunes kinda person and still want the lyrics booklet, just email us at team@traviscaudle.com.au and we'll get you a copy.
Don't forget to check out the new film clip, if you haven't already, it's about tapping into your fun-loving inner child.
It was recorded in the US with one of Australia's most successful producers, Mark Moffatt who has worked with acts including Tim Finn, Keith Urban, Ross Wilson, the Divinyls, Mondo Rock, and Yothu Yindi.